.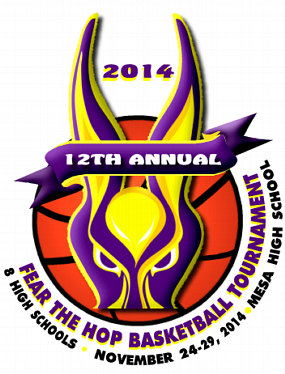 COACH BURCAR AND JACKRABBITS PREPARING FOR 2014-15 SEASON - The 2013-14 season has been ARCHIVED and the Jackrabbits are getting erady to make another run at the State title. The 2014-15 SCHEDULE has been posted.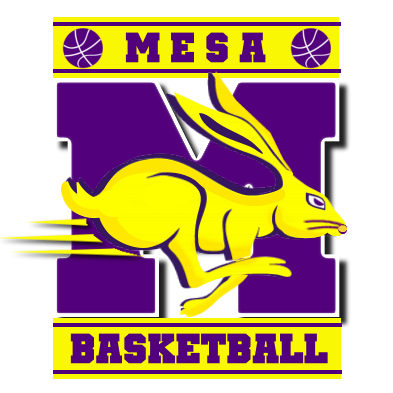 .



Monday Night Fear The Hop Matchups
First Team in the match-up games
will be the home team.

November 24, 2014

Game 1- Hamilton vs Mesa 1:30 pm
Game 2-Highland vs Carl Hayden 3:30 pm
Game 3-Skyline vs Agua Fria 5:00 pm
Game 4-Red Mtn vs Mtn. Ridge 6:30 pm


MESA HIGH ALUMNI WHO HAVE GONE ON TO THE NEXT LEVEL - Jackrabbit tradition is rich with All-State players, Player of the Year winners and those that have gone on to excel at the next level, including some that have played in professional leagues around the world. They include David Van Dyke, Lee Cummard, Aaron Fuller, Graham Hatch, Donte Medder, Michael Crowell and Hakeem Rollins. Read about these former Jackrabbits on the ALUMNI page.

MESA BASKETBALL RECORDS - Check out the individual game, individual season and individual career records on the RECORDS page.

VISIT MESA JACKRABBIT FOOTBALL