.


JACKRABBITS TO PARTICIPATE IN SUMMER LEAGUE- The Junior Varsity and Freshmen teams in the Jackrabbit program will be honing their skills this summer in the East Valley Youth Basketball League. They will be joining nine other programs from around the Valley in a series of games and summer ending tournament throughout June.
Game will be played at the Gilbert High School gym starting on May 28th and the tournament will begin on June 22nd.
SUMMER LEAGUE SCHEDULE



Follow us on TWITTER



GAME DAY GALLERY - See game day action photos courtesy of photography by Marc Washburn. GALLERY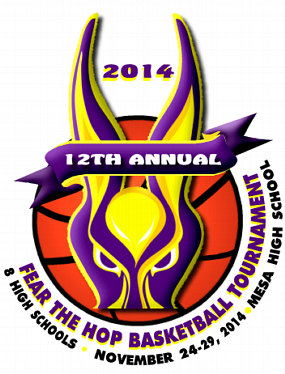 JACKRABBITS TAKE FEAR CHAMPIONSHIP - Mesa defeated Red Mountain in the finals of the Fear the Hop Holiday Tournament. The final score was 53-41. Thanks and congratulations to all teams that participated.

.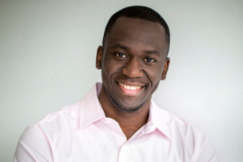 WHERE ARE THEY NOW - FORMER JACKRABBIT BLONDY BARUTI - After what was described as a worldwide search, ABC has cast Blondy Baruti, a 6-foot-10 former basketball player from Mesa High, as the lead opposite Skylar Astin in its untitled NBA buddy comedy pilot. Itís executive produced by Galavant creator Dan Fogelman, Mandalay Sports Mediaís Peter Guber & Mike Tollin and Kapital Entertainmentís Aaron Kaplan. Also cast in the pilot, which is being done with the cooperation of the NBA and the the Guber-co-owned Golden State Warriors, is Laura Steinel (Draft Day). STORY


MESA HIGH ALUMNI WHO HAVE GONE ON TO THE NEXT LEVEL - Jackrabbit tradition is rich with All-State players, Player of the Year winners and those that have gone on to excel at the next level, including some that have played in professional leagues around the world. They include David Van Dyke, Lee Cummard, Aaron Fuller, Graham Hatch, Donte Medder, Michael Crowell and Hakeem Rollins. Read about these former Jackrabbits on the ALUMNI page.


MESA BASKETBALL RECORDS - Check out the individual game, individual season and individual career records on the RECORDS page.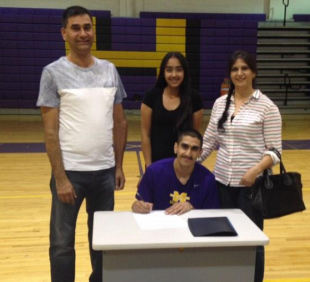 CONGRATULATIONS TO SUMEET - Senior Sumeet Khara joined the long list of Mesa players who moved onto the next level. Sumeet took part in Early Letter of Intent Day and will will be headed to Colorado School of Mines to play basketball.