HOLIDAY HOOPS - In December the the Varsity will be participating in the McClintock Holiday Shoot Out hosted by McClintock High in Tempe. The games begin on December 26th - come on out and cheer on the Jackrabbits. BRACKET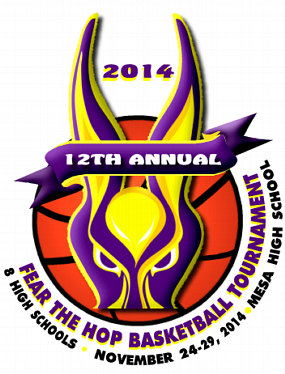 JACKRABBITS TAKE FEAR CHAMPIONSHIP - Mesa defeated Red Mountain in the finals of the Fear the Hop Holiday Tournament. The final score was 53-41. Thanks and congratulations to all teams that participated.



Follow us on TWITTER
.



JACKRABBITS STAY UNDEEFATED - (12/16/14) Mesa defeated the Westwood Warriors on Tuesday by a score of 63-29 and improved to 10-0.
The Jackrabbits are currently ranked #7 in the azcentral.com Division I rankings.
GAME DAY GALLERY - See game day action photos courtesy of photography by Marc Washburn. GALLERY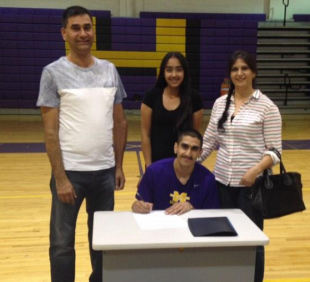 CONGRATULATIONS TO SUMEET - Senior Sumeet Khara joined the long list of Mesa players who moved onto the next level. Sumeet took part in Early Letter of Intent Day and will will be headed to Colorado School of Mines to play basketball.

COACH BURCAR AND JACKRABBITS PREPARING FOR 2014-15 SEASON - The 2013-14 season has been ARCHIVED and the Jackrabbits are getting ready to make another run at the State title. The 2014-15 SCHEDULE has been posted.


MESA HIGH ALUMNI WHO HAVE GONE ON TO THE NEXT LEVEL - Jackrabbit tradition is rich with All-State players, Player of the Year winners and those that have gone on to excel at the next level, including some that have played in professional leagues around the world. They include David Van Dyke, Lee Cummard, Aaron Fuller, Graham Hatch, Donte Medder, Michael Crowell and Hakeem Rollins. Read about these former Jackrabbits on the ALUMNI page.

MESA BASKETBALL RECORDS - Check out the individual game, individual season and individual career records on the RECORDS page.