.

Mesa TOP ALL TIME PLAYERS- Richard Obert, azcentral sports
Mesa High has as rich a football history as any high school in Arizona. Boys basketball was good in the school's early years. But it really picked up in the 1980s under coach Paul Newendyke, and hasn't stopped rolling under Shawn Lynch in the early 2000s and now with Shane Burcar in charge.

It is easy to find 10 players but extremely tough to pick a No. 1. Any of the top three players can make a case for being the best basketball player in school history. Here are my top all-time Mesa High boys basketball players. STORY

Mesa captures Summer 64 basketball championship with defense - Richard Obert, azcentral sports
Mesa continued its momentum from an unexpected 25-win boys basketball season and captured the Summer 64 championship on Saturday with a 57-43 victory over Tucson Catalina Foothills in the final at Laveen Cesar Chavez.

Coach Shane Burcar has no stars, just a roster of blue-collar athletes who play hard on defense and together on offense.

The Jackrabbits went 6-0 last week, also beating Mesa Dobson and Cesar Chavez on their floors.

They also beat Chandler, Scottsdale Desert Mountain and Gilbert Highland on their way to the championship.

"We were happy with our defense," Burcar said. "We pressured people at half-court and rebounded. We played good teams, too."

Burcar did perhaps his greatest coaching job last season, leading Mesa to the Division I quarterfinals, before running into a matchup problem with Phoenix Desert Vista, falling 56-40.

Mesa beat semifinalist Mesa Mountain View 59-44 in the super sectional championship game.

This is a veteran team that is playing with chip on its shoulder this summer, Burcar said.

"We lose four seniors who are very good," Burcar said. "I don't k now if you can replace them. But the next guys are ready."

They include 6-foot-4 forwards Darius Goudeau and D.J. Henderson and 6-1 point guard David Cummard, who is the nephew of former Mesa star Lee Cummard, who went on to excel at Brigham Young University. All three started on varsity last season.

Mesa goes 6-7, 6-5, 6-4, 6-4, 6-1 in its lineup, so size isn't a big issue for the Jackrabbits.

"They've got a chip on their shoulder," Burcar said. "They want to prove they're pretty good.

"They've known each other since they started high school. They're OK with not being talked about as one of the best teams. None of them thinks they're superstars."

After losing its first game in the Summer 64 to Phoenix Sunnysloope, Phoenix Arcadia won the rest of its game to claim the Silver bracket championship at Cesar Chavez. Arcadia beat Chandler Hamilton in the final.

Arcadia made a surprising run to the Division II final last season, before losing to Gilbert Christian in overtime.



Follow us on TWITTER



GAME DAY GALLERY - See game day action photos courtesy of photography by Marc Washburn. GALLERY
.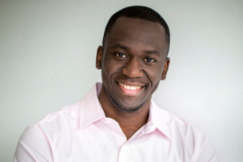 WHERE ARE THEY NOW - FORMER JACKRABBIT BLONDY BARUTI - After what was described as a worldwide search, ABC has cast Blondy Baruti, a 6-foot-10 former basketball player from Mesa High, as the lead opposite Skylar Astin in its untitled NBA buddy comedy pilot. Itís executive produced by Galavant creator Dan Fogelman, Mandalay Sports Mediaís Peter Guber & Mike Tollin and Kapital Entertainmentís Aaron Kaplan. Also cast in the pilot, which is being done with the cooperation of the NBA and the the Guber-co-owned Golden State Warriors, is Laura Steinel (Draft Day). STORY


MESA HIGH ALUMNI WHO HAVE GONE ON TO THE NEXT LEVEL - Jackrabbit tradition is rich with All-State players, Player of the Year winners and those that have gone on to excel at the next level, including some that have played in professional leagues around the world. They include David Van Dyke, Lee Cummard, Aaron Fuller, Graham Hatch, Donte Medder, Michael Crowell and Hakeem Rollins. Read about these former Jackrabbits on the ALUMNI page.

MESA BASKETBALL RECORDS - Check out the individual game, individual season and individual career records on the RECORDS page.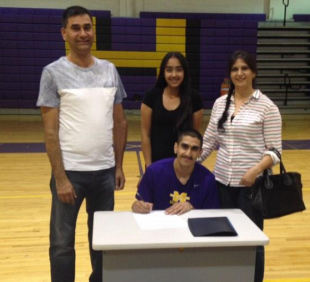 CONGRATULATIONS TO SUMEET - Senior Sumeet Khara joined the long list of Mesa players who moved onto the next level. Sumeet took part in Early Letter of Intent Day and will will be headed to Colorado School of Mines to play basketball.